Living in Style in Stamford, Connecticut
The Wescott luxury apartments building is the trifecta of luxury living. Perfectly situated near all the action. Endless enjoyment from our all-inclusive amenities. Spacious suites you can feel at home in.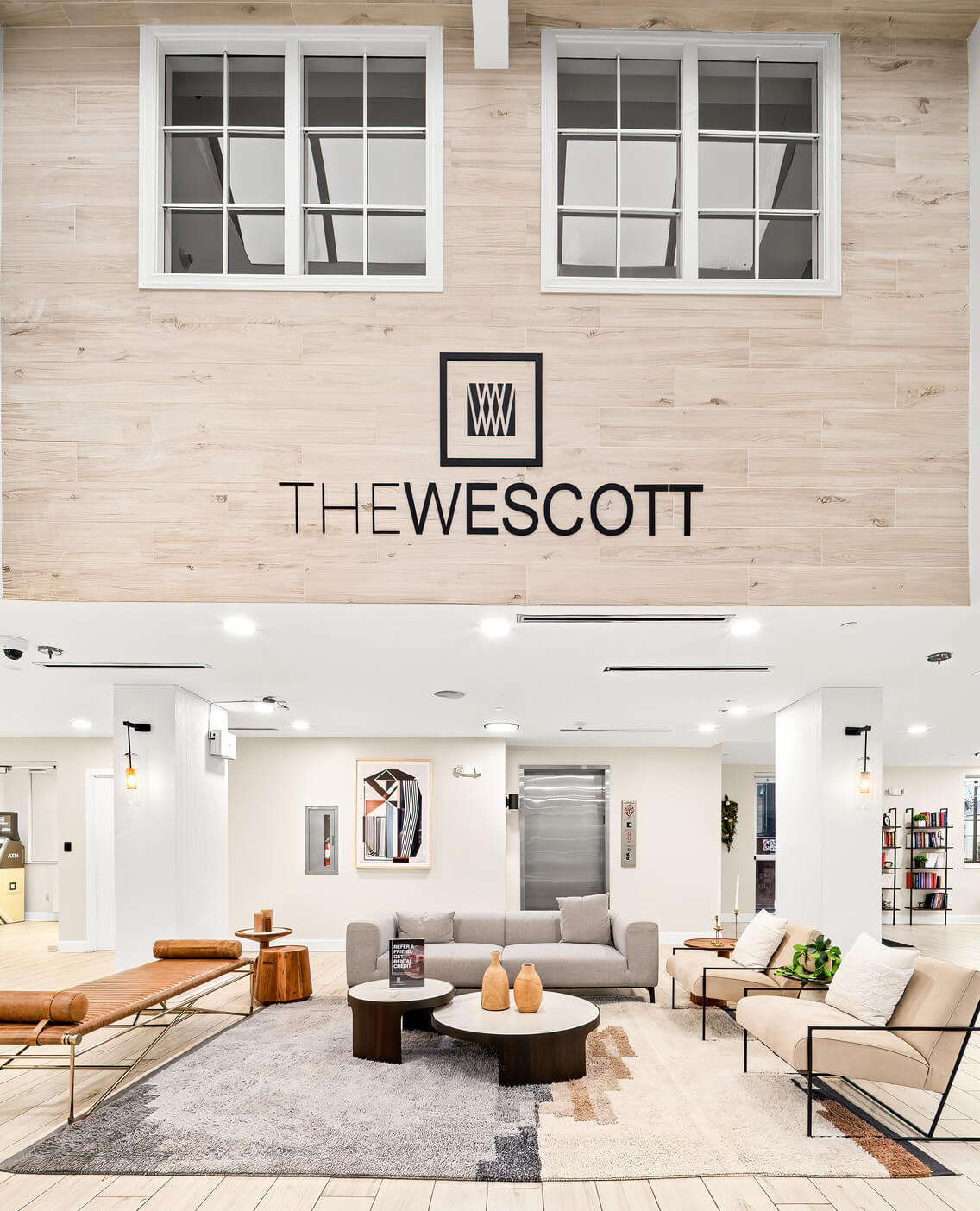 The Wescott luxury apartments building is the trifecta of luxury living. Perfectly situated near all the action. Endless enjoyment from our all-inclusive amenities. Spacious suites you can feel at home in.
A Peaceful Place to Call Your Own
---
Living at The Wescott is convenient, relaxing, and allows residents to truly experience all that Stamford, CT has to offer. The Wescott is a walker's paradise, ideally located next to amazing shops, scenic parks and trails, and many nearby enticing eateries. You'll find living at The Wescott is your next forever home.
We offer studio, one, two, and three-bedroom units. From expansive sun-lit windows to roomy closets; at the end of the day, you can truly unwind in your private oasis. And let's not forget your exclusive access to our indoor swimming pool and jacuzzi, outdoor basketball court, clubhouse with billiards, and on-site movie theater.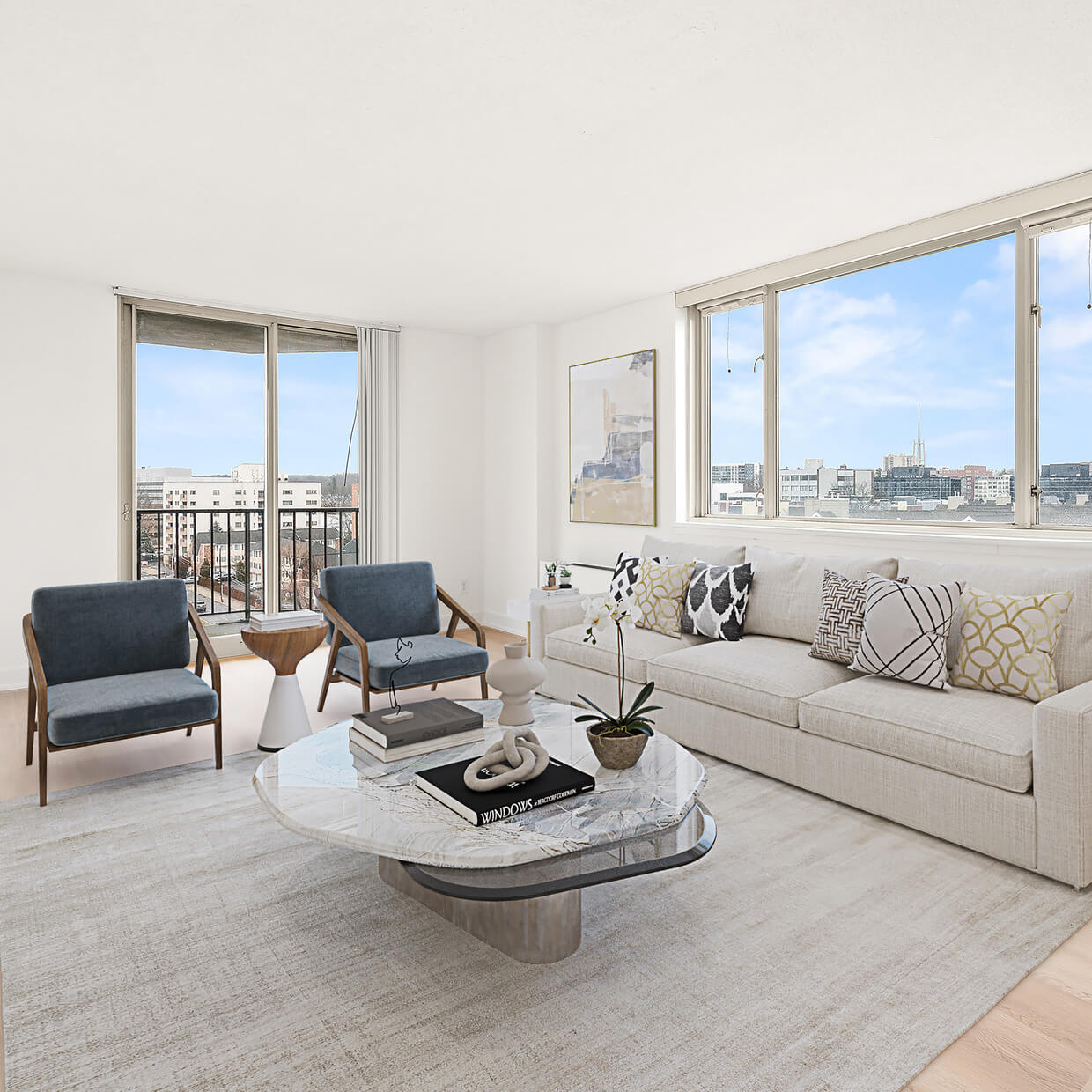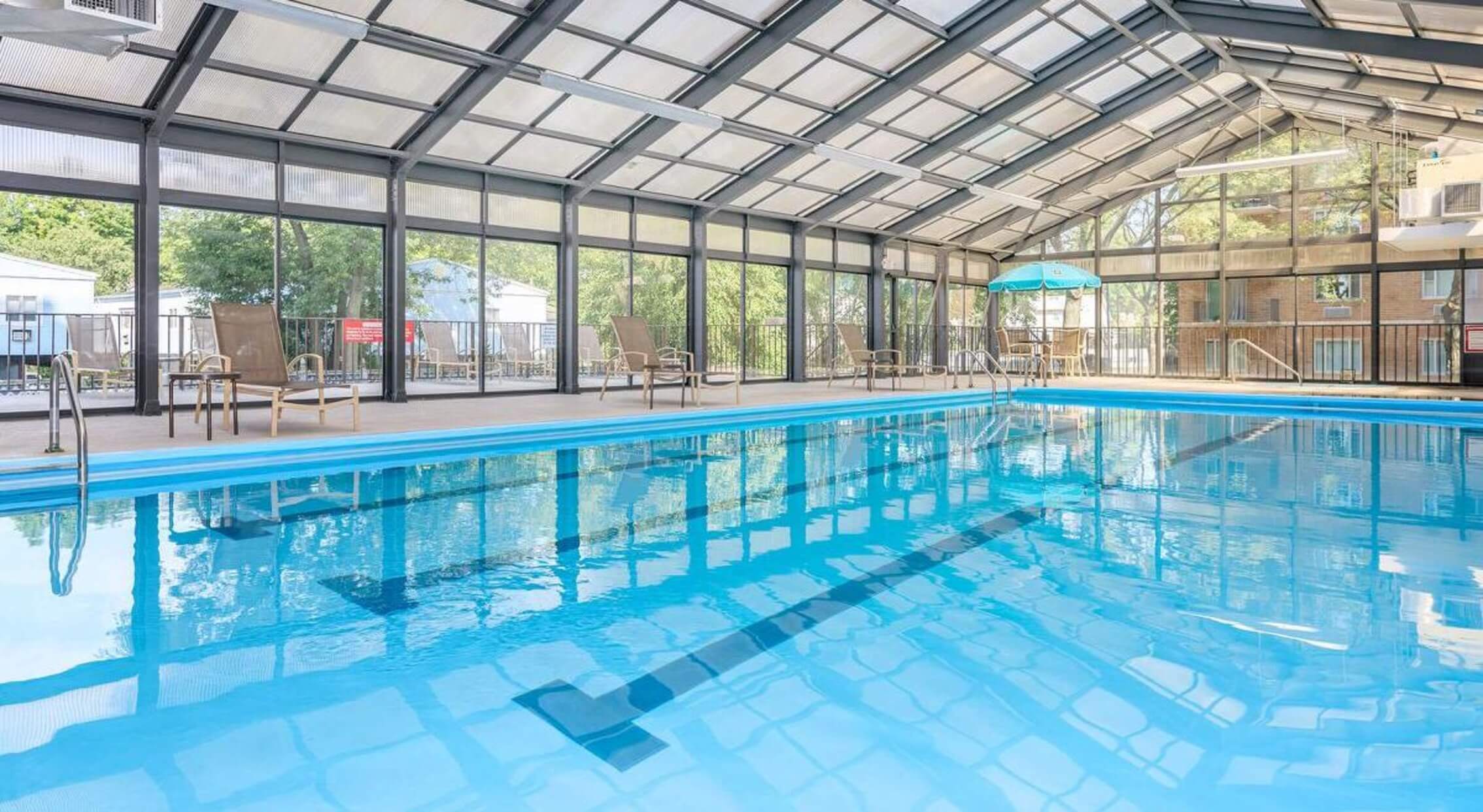 Finding an affordable luxury apartment for rent in Stamford, CT, doesn't have to be hard. At The Wescott, we want to ensure that all your needs are met. From a fully stocked fitness center to a private and scenic area for family picnics and barbecues. You'll love the balanced lifestyle of vibrance and leisure. You were made to live here.
Our STAFF At your call
With on-call maintenance, our staff goes above and beyond to make sure all of your needs are met. You'll find impeccably landscaped surrounding gardens, a safe and secure covered parking garage, and a regular cleaning staff that maintain a spic-and-span presence, everywhere. It's our promise: you are our priority. And our priorities always come with a smile.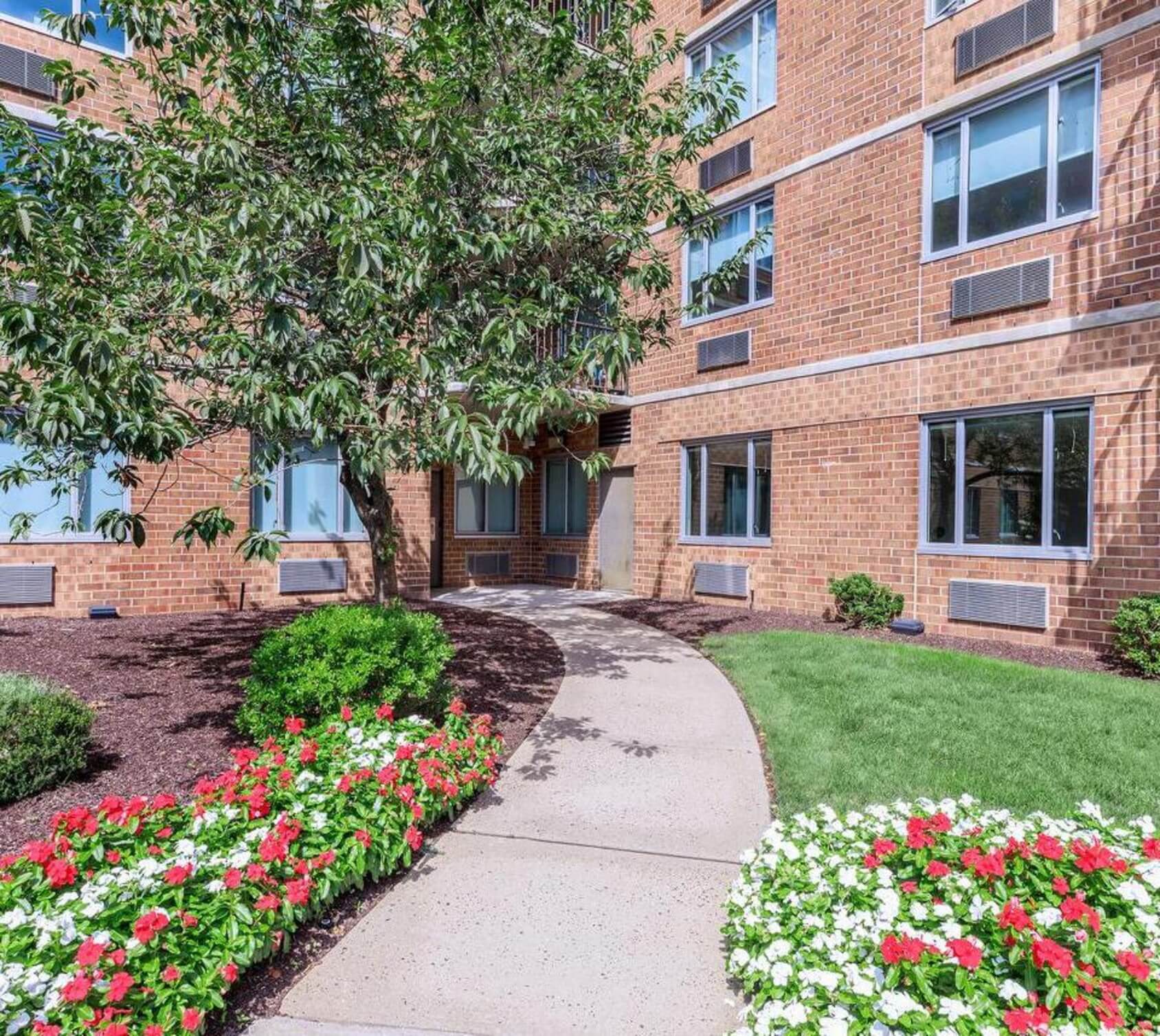 "Attentive, Friendly Staff"

"Carla has been very helpful in assisting me… Jerry always smiling from the very first time I met him in the leasing up until now (3 years later). Myla is very understanding in any situation I may have had come across with the property or with my unit in particular. What a great staff and awesome community to be a part of. "

— Jean Louis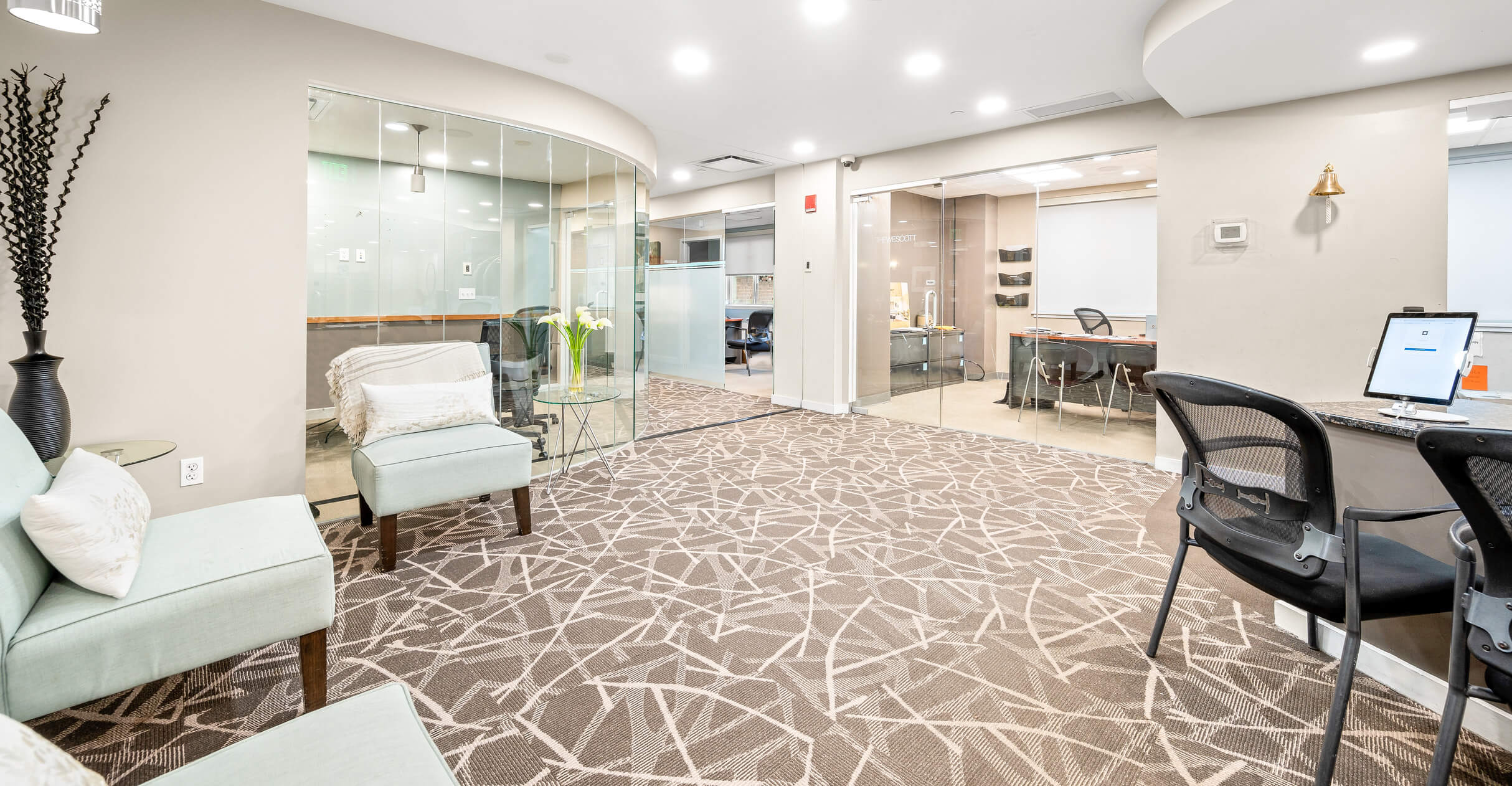 A team focused on you. WE'RE HERE TO MAKE YOUR MOVE SEAMLESS.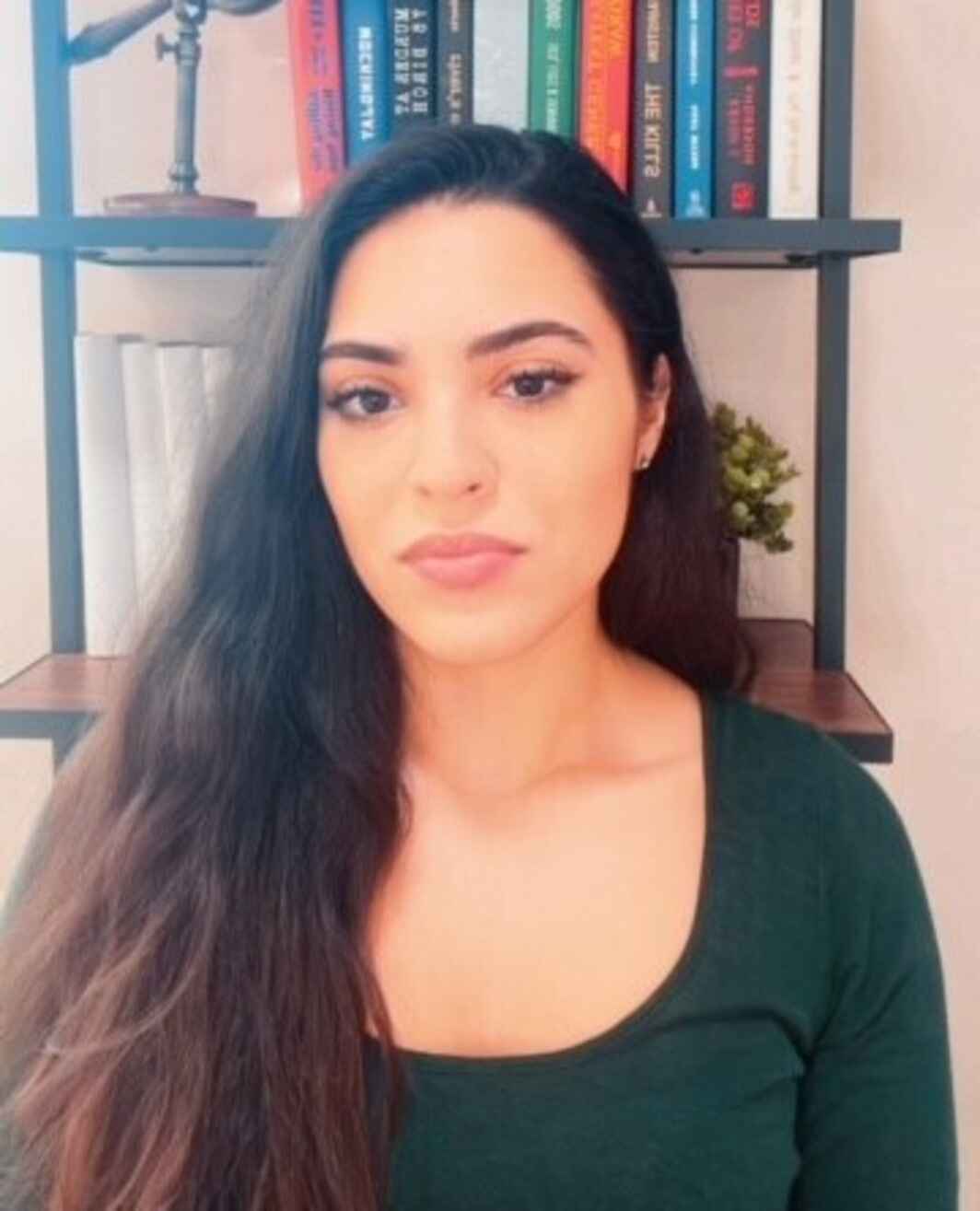 Myla Campos joined AJH Management at The Wescott with extensive prior experience in both leasing and management, allowing her to dive right into implementing new processes and guiding her team in keeping the office running at max efficiency. Along with her hard-working team, she strives to provide a comfortable and welcoming community for all residents. She knows her position is vital to the entire Wescott community and takes pride in doing her best to keep her team and residents happy. When she's not greeting new residents or organizing community events, Myla enjoys painting and dabbling in interior design.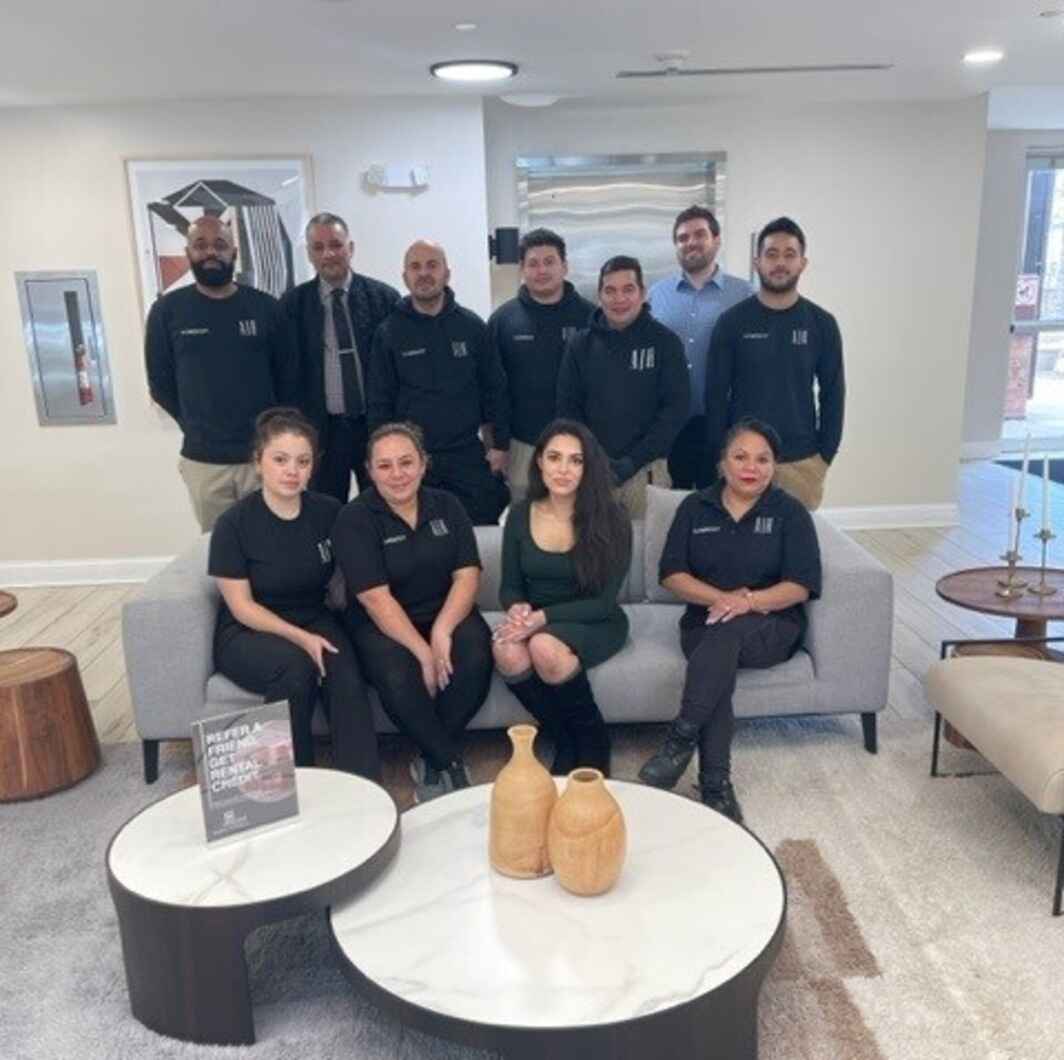 Meet the all-star team that makes living at The Wescott a pleasure. Jerry and Hillel, our leasing agents, assist new residents in choosing the perfect unit and smoothe the way for a seamless move-in. Our dependable maintenance team, Alex, Jose, Lenicio, Omar and Raymundo, prepare units and transform them into comfortable living spaces for our new residents. Our housekeeping team, Jeimmy, Maricela and Elida, work diligently to keep our community clean day in and day out, making sure the Wescott looks its best 24/7.
WITH RESORT-STYLE AMENITIES … YOU'LL NEVER NEED A VACATION AGAIN.
---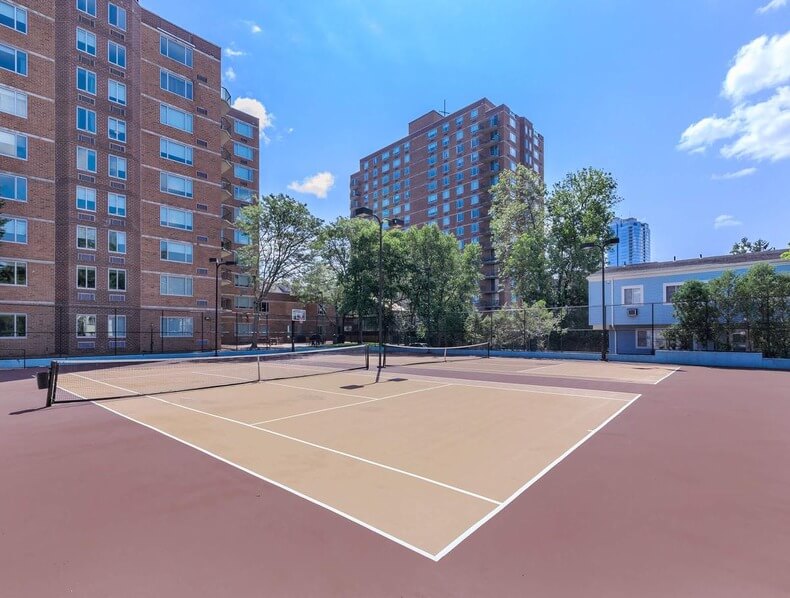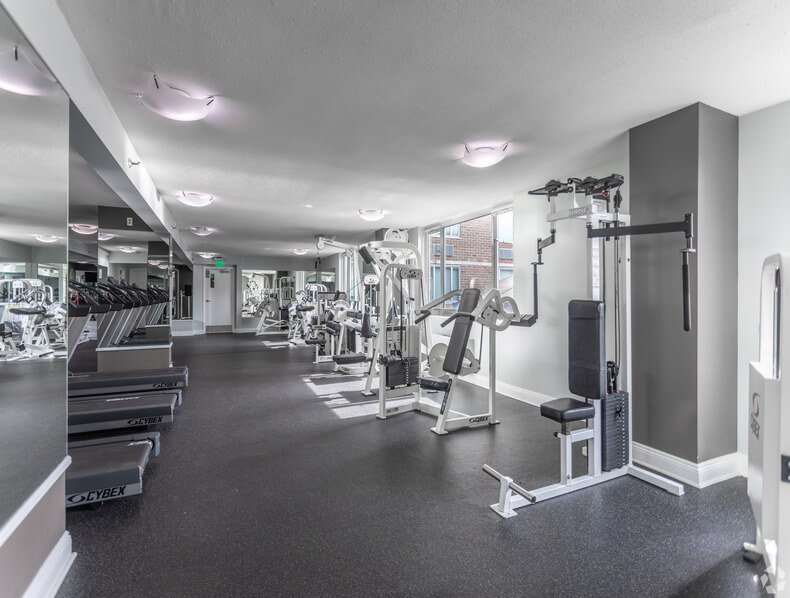 Apartment features
Cable Ready

Air Conditioning

Dishwasher

Extra Storage*

Microwave

Walk-in Closets*

Washer & Dryer in Home*

Hardwood Flooring

Balcony*

"Constant Upgrades, Friendly Staff"

"I have lived here for over 18 years… this place was a 5-star place… Now I can see great effort… new elevators, new lobby, fresh painting in hallways, etc., but most of all it feels like home with friendly personal that will receive you every day and night with a happy face. Keep it up Wescott!!!"

— Fernando Rojas
YOUR BEST MOVE STARTS AND ENDS WITH… THE WESCOTT.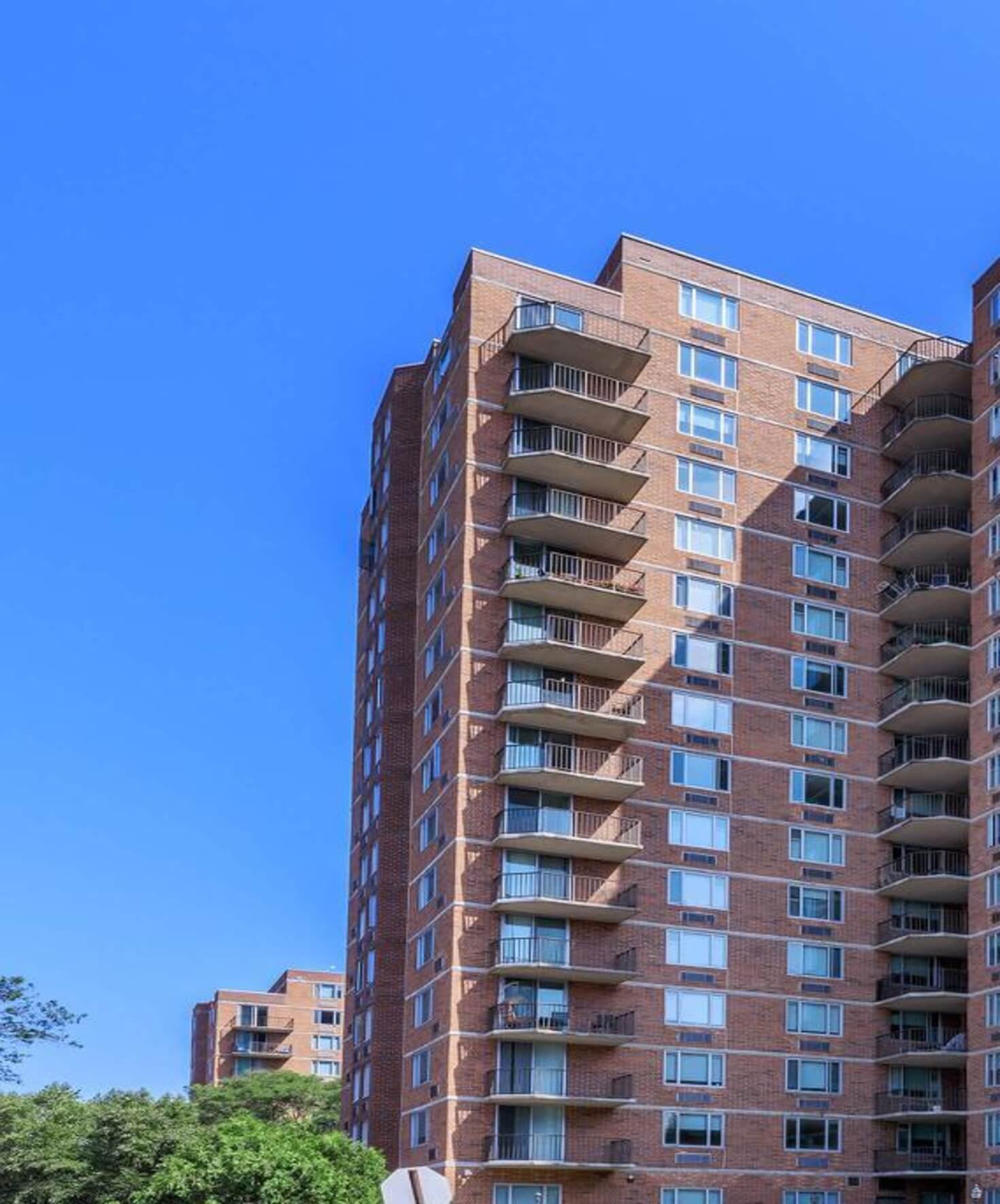 LOCATION IS EVERYTHING…
At The Wescott luxury apartment complex, we understand how important your location is relative to community conveniences. You'll find that our locale lets you easily access nearby schools, parks, stadiums, restaurants, shops, and so much more.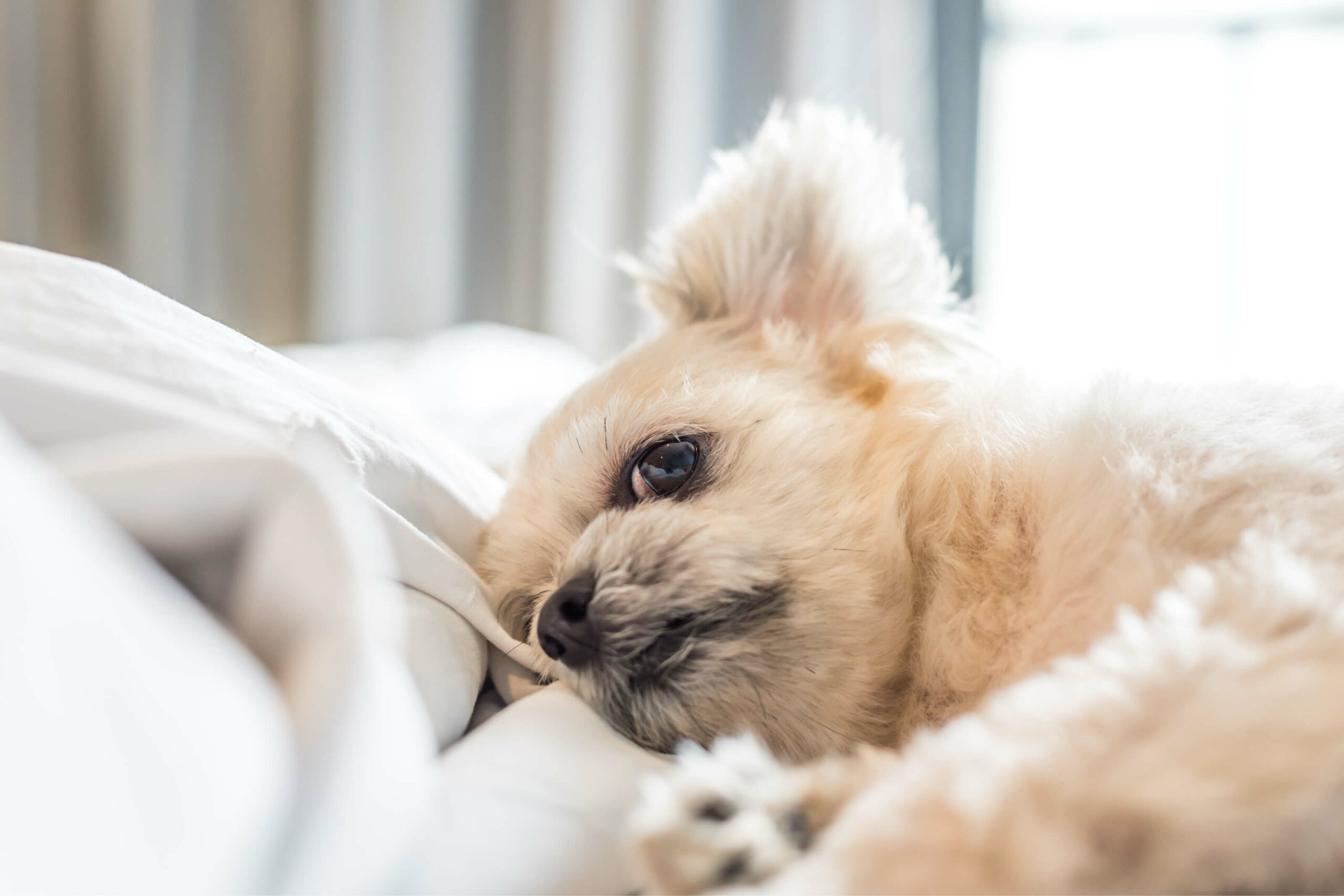 YOU BELONG HERE… AND SO DO YOUR PETS
The Wescott is your answer for finding a pet-friendly apartment rental building. That's because we know how important your four-legged friends are, and that the most important spot to them is by your side. Feel at ease knowing that when you become a resident at The Wescott, your pet does too.
APARTMENTs BEYOND YOUR IMAGINATION… YES, IT'S POSSIBLE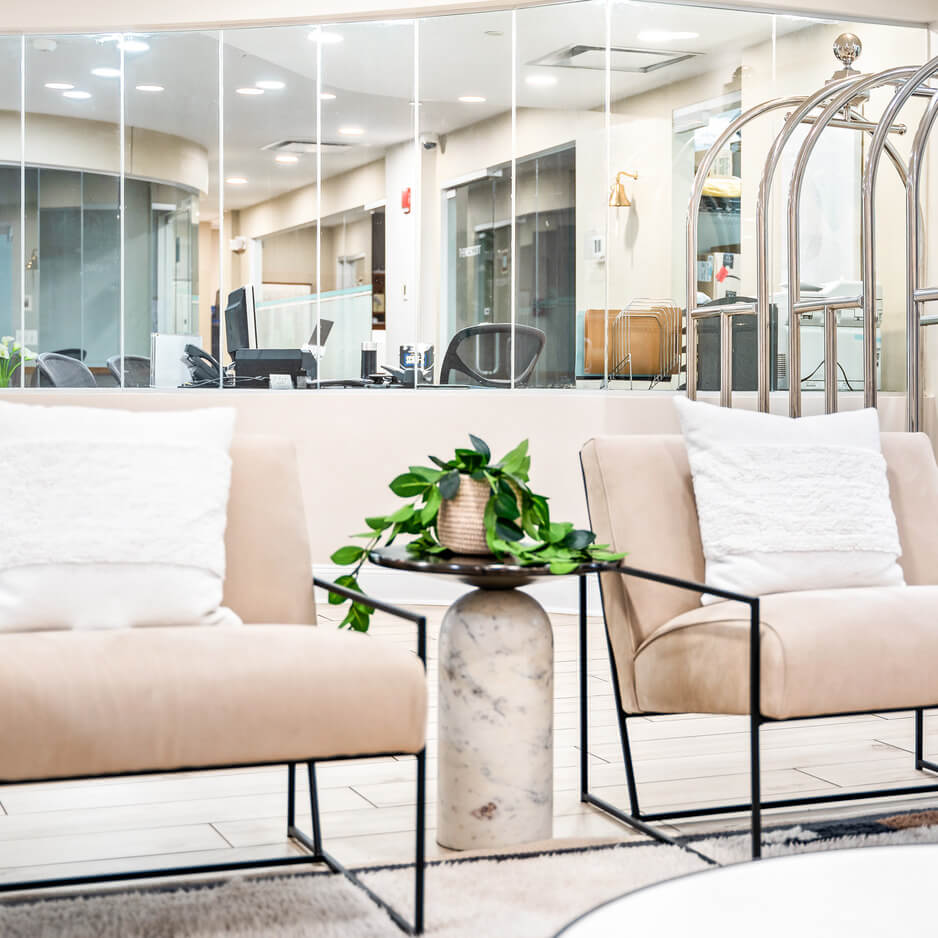 "Endless Amenities"

"I love this complex!! It makes me feel like I am living in luxury. I love the gym, swimming pool, free laundry outdoor grilling, basket ball court and many more. These amenities would cost you a lot of extra money, but all of this is included in your lease. The lobby is gorgeous and the office staff are courteous and friendly. So, if you are looking to reside in the downtown area and live like a queen/king stop by The Westcott. You'll see!!!"

— Leslie Franco
"Largest Sq Ft in Stamford, Upgraded Property"

"…the people here at AJH from the Leasing agent Jerry to the Property Manager Myla and concierge Alisha and Carla between them make up a stellar team along with Maintenance Manager Tony and his crew of engineers.

The property is going through a transformation that has so far resulted in a new modern lobby that is BauHaus worthy, with simplicity and clean lines that works well in the space, new elevators and it is all maintained by housekeeping regularly, nothing is out of place, they keep it showroom ready. I'm looking forward to seeing more upgrades as they continue to make improvements.

The Wescott apartments are by far the most generous when it comes to square footage here in DT Stamford. I enjoy the convenience of the location nestled between 2 great parks ( Scalzi and Mill River ) and we even have our own dog park. Having a bus stop right outside your door is a plus, the 335/336 ( and it's free, for now). The complimentary coffee and free popcorn on Fridays are a nice perk as well. I've been a resident since 2019 and last year I gave the AJH staff a holiday pizza party for a great job well done! I look forward to a pleasant continuous residency here at The Wescott."

— Nina Clark
Move in today
The Wescott is a community of Studio, 1, 2, & 3-bedroom apartments.
Contact us to book your VIP tour today!
1450 Washington Blvd
Stamford, CT 06902
203.539.1956
TTY: 711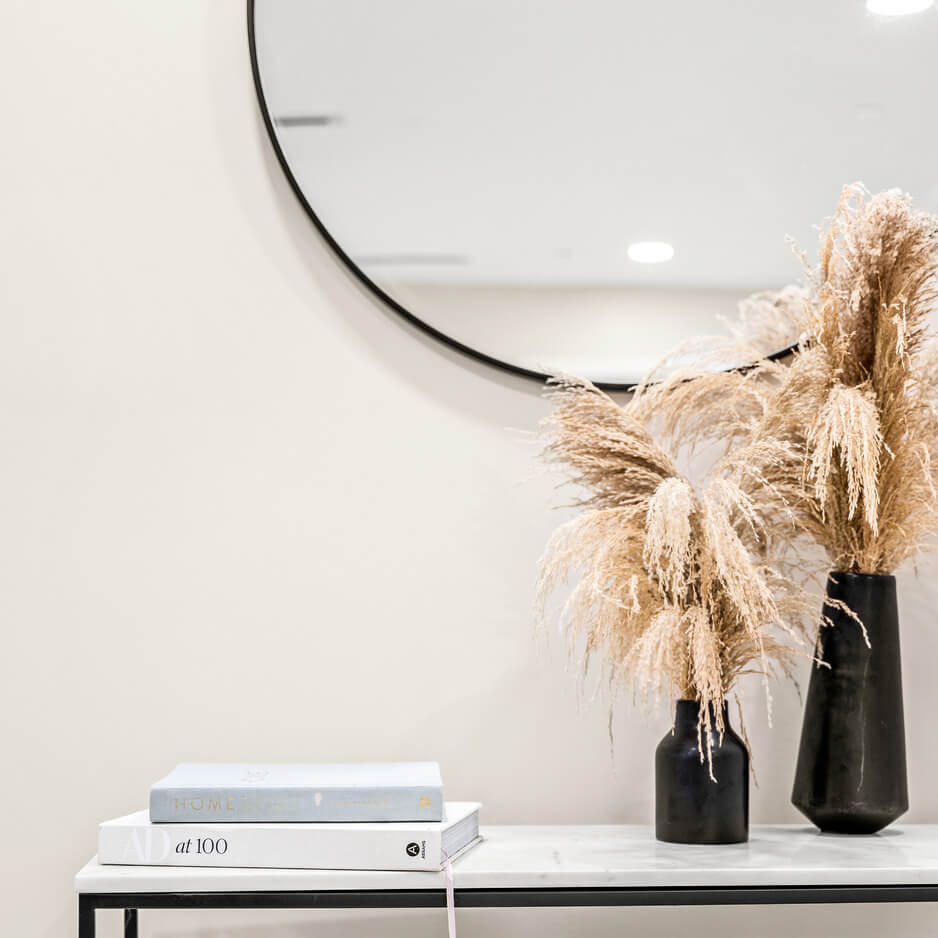 This is life at the wescott