---
Stamford, the fastest-growing city in Connecticut and the safest city in New England, offers residents an exciting living experience. With premium shopping excursions, scenic trails for peace of mind, and easy access to Long Island Sound, The Wescott is the ideal location to be near all the action.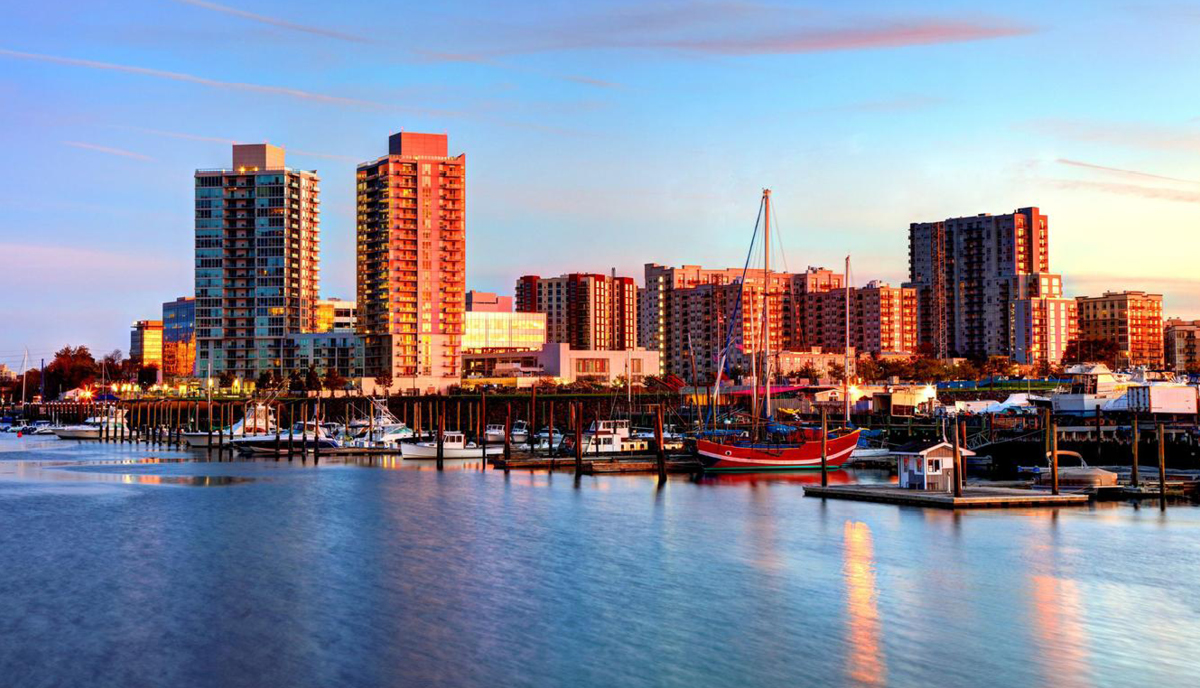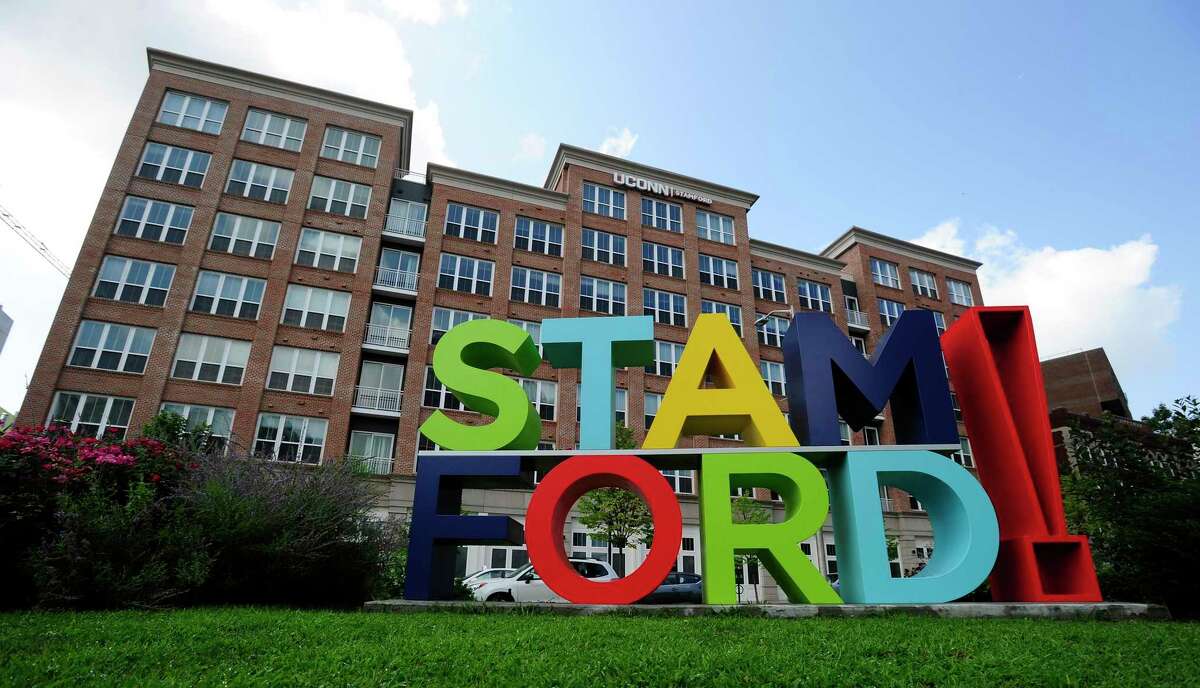 The Wescott community prides itself on ensuring you have affordable apartments in Stamford CT, that the amenities are top-notch, and that you have easy access to nearby attractions and transportation. Still not sure? Take a look at our comparison chart below and see how we compare to other Stamford apartments. With fabulous features including our indoor shimmering swimming pool and jacuzzi, on-site movie theater, fitness center, clubhouse, and more, you'll never doubt why The Wescott is the best choice for apartment complexes in Stamford CT.
Comparison Chart
Stamford, CT: Get to know the neighborhood
Renting and housing
Rentals in Stamford, Connecticut currently average $2,241. 1-bedroom apartments in Stamford CT typically cost $2,241 per month whereas 2-bedroom apartments will cost around $2,709 each month. If looking for 3-bedroom apartments in Stamford CT, you'll find the prices rise greatly to an average of $4,393 per month. Lastly, if you are looking for studio apartments for rent in Stamford CT, you can expect to find some savings and will pay as little as $1,782 per month.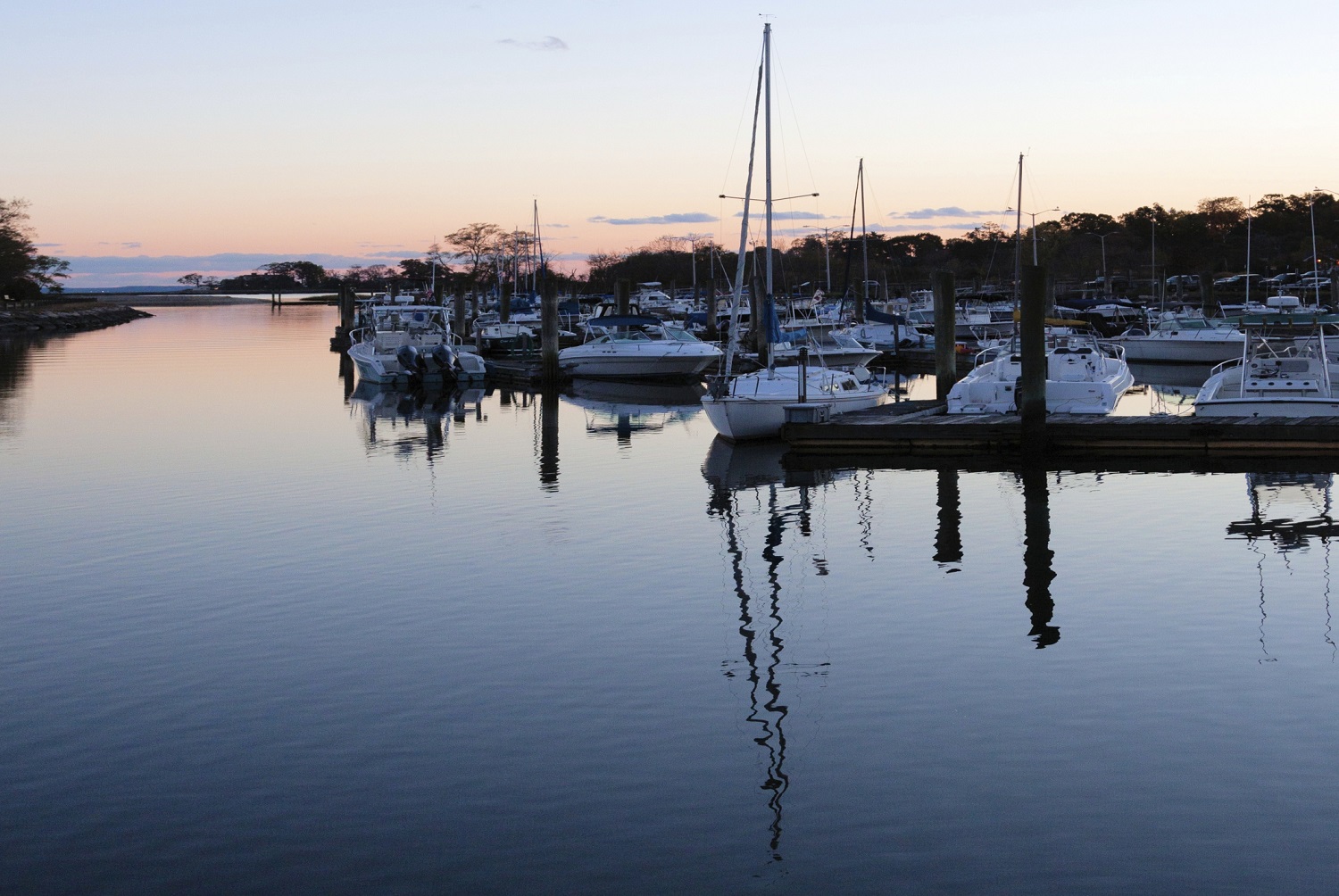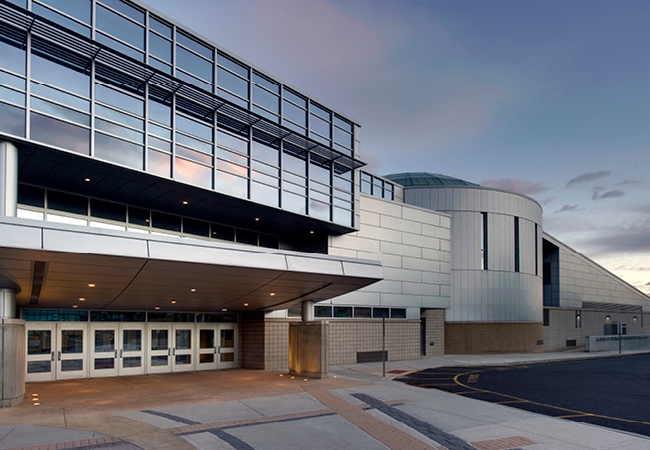 Schools and Education
Stamford Connecticut has 13 elementary schools within the Public School System. They consider their school district to be diverse and rich in talent.
The following is a list of some of the elementary schools in the Stamford Public School District.
There are five middle schools. They are as follows:
There are three high schools. They are as follows:
If you are looking for a post-secondary education or are already a student in Stamford looking to stay close to home, there are many options. Depending on how far you want to travel, there are approximately 24 colleges in the area. Of these 24, 19 are private while 2 are public, and 3 are community colleges and offer 2-year degrees.
To highlight a few, the University of Connecticut is a top-ranked research institution and is ranked 67th in the US. Purchase College, State University of New York is a great option for those wanting to specialize in the arts. The University of Bridgeport offers a variety of programs including registered nursing, dental hygiene, and psychology.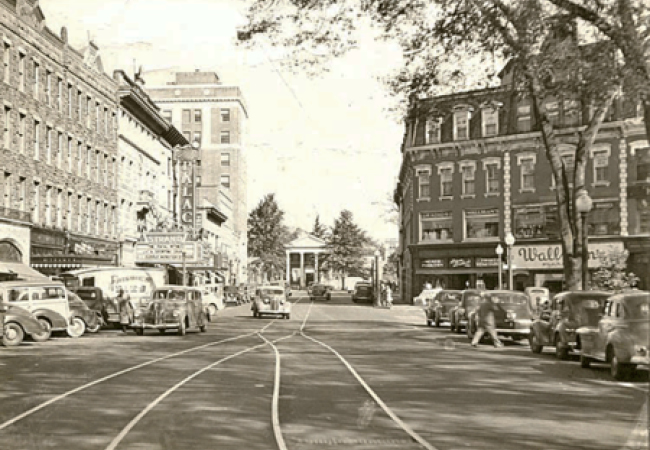 History
Stamford was founded in 1641 and was incorporated as a city in 1893. In 1949, both town and city consolidated into one. It was named after a town in Lincolnshire, England, and is the second-largest city in Connecticut. Its population is approximately 130,000 residents and has been ranked the 8th most diverse city in America.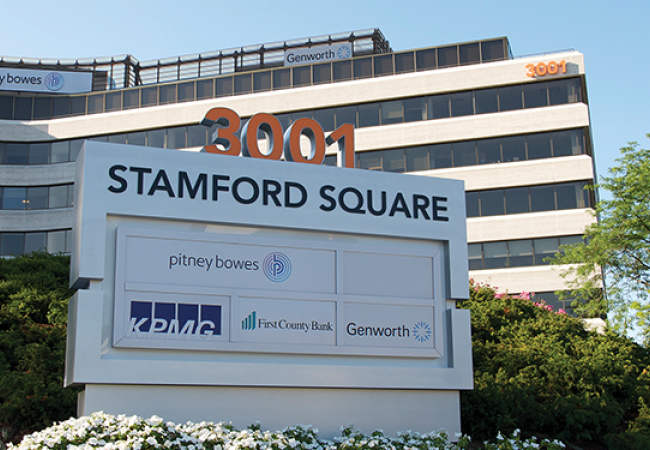 Jobs and Economy
Not only does Stamford serve as the business center of Fairfield Country, but many important U.S. companies have also placed their headquarters in Stamford, making it a diverse place to work. ITV America, Pitney Bowes, AXA AL, and Harman International all provide superb employment options in Stamford.
In the US, the average income is $28,555 per year. In Stamford, the average income for a resident is $46,074 per year. And as The Wescott is one of the nearest apartments near Stamford Hospital, you'll have easy access to jobs working in the local hospital.
Nurse practitioners have seen a giant increase in demand for employment as have Home Health Aid jobs. Other growing employment opportunities in Connecticut include web development, software engineering, industrial mechanics, operations analytics and more.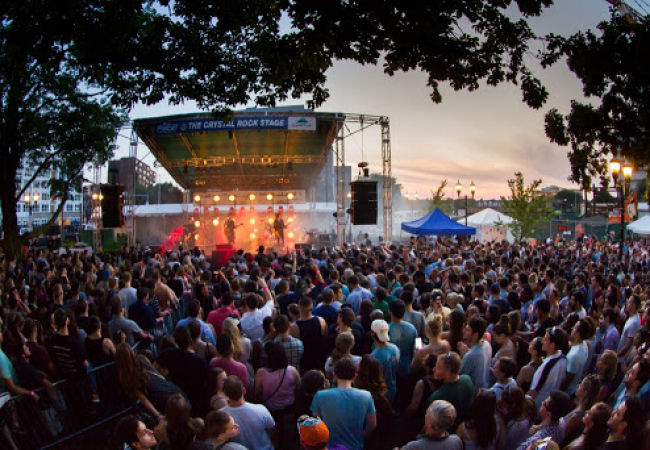 Attractions and Places of Interest
If you're on the hunt for cheap apartments in Stamford CT, the location of The Wescott will give you easy access to multiple attractions. This is thanks to its ideal location to nearby public transportation and highways, including the 95, 1, 15, and route 137.
You will want to explore all that Stamford, CT has to option, including visiting Mill River Park, which is known to locals as a Mini–Central Park and is located downtown. If you love science and nature, then be sure to visit Stamford Museum and Nature Center and Bartlett Arboretum.
Summers are made for concerts and in Stamford, Connecticut, the Alive@Five is no different. It hosts big-name artists and runs for most of the summer. During the autumn, Stamford hosts the Thanksgiving Day Parade with one of the largest helium balloon parades in the surrounding area.
Other fun activities include Fort Stamford, where visitors will learn about Revolutionary War history and be surrounded by a beautiful formal garden. The Palace Theatre will enchant you with Broadway musicals and outstanding performers and hosts the Stamford Symphony Orchestra.
And if you're still looking for more to do, how about Captain John's Tiki Tours, boat tours and drinking, Mead Farm, trails and horseback riding, or Twin Rinks Stamford with skating fun for the whole family? In Stamford, Connecticut, there is always something fun to do.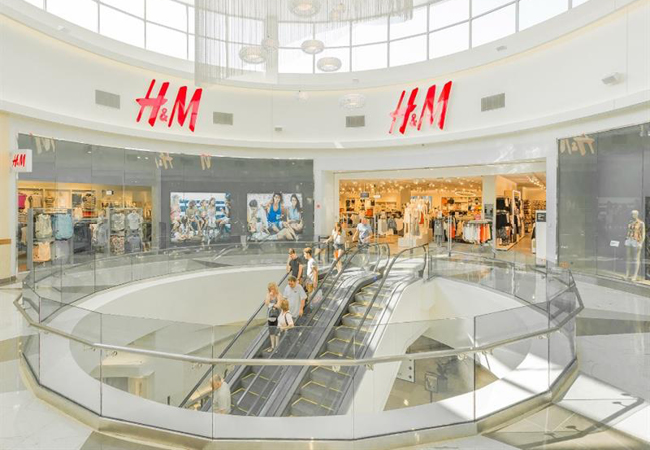 Shopping in Stamford
The Wescott Stamford apartments mean easy access to shopping, including small boutiques, epicurean markets, outlet malls, and artisan shops. Residents love to spend the day at Old Mill Pond Village Shops, a great spot for gift boutiques and home accessories.
Tanger Outlets at Foxwoods allows locals to peruse over 80 stores and brands all within one easy location that includes plenty of dining. Lastly, Ridgeway Shopping Center is a great option that is close to The Wescott apartments and will fill the shopping needs of an apartment rental in Stamford.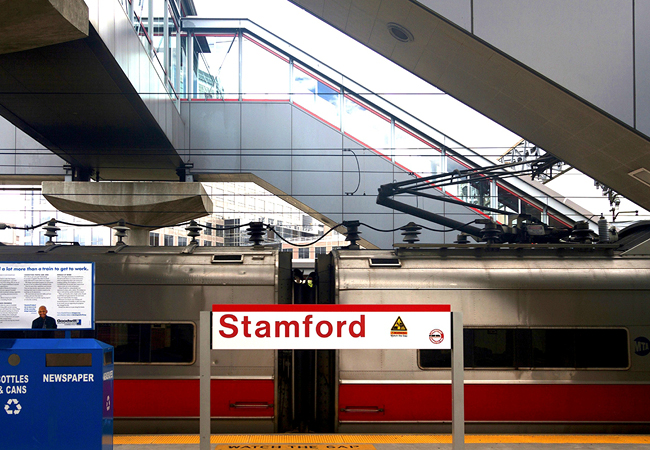 Transportation in stamford, CT
Apartment complexes in Stamford, CT need to have access to public transit, and the Wescott luxury apartment complex is no exception. In Stamford, there are many transit lines that allow visitors and residents to get to all parts of the city.
The Transportation Center has over 8.5 million riders every year and connects to Metro-North Railroad, Amtrack, and Intercity bus services. There are also many peak-hour express trains that run into New York City making working outside of Stamford quite easy.
For those wanting to go downtown there is the Harbour Point Trolly, a free option that runs daily, makes 14 stops, and takes a 30-minute loop. Some of the major stops are as follows:
· Stamford Transportation Center
· Stamford Government Center
· UConn
· Sacred Heart University Graduate Center
· Ferguson Library
· Stamford Town Center
For those who prefer to use a car, Route 137 is the main artery running north/south through the city. Connecticut also has the I-95, I-91, and route 15. Those looking for rental apartments in Stamford CT can feel confident knowing they can get around easily and safely.
FAQs about affordable apartments for rent in Stamford, CT
What county is Stamford, CT in?
Stamford, CT is in Fairfield County. Fairfield is one of the most populated and fasted-growing counties in the State. It represents over a quarter of Connecticut's overall population.
What to do in Stamford, CT?
There are plenty of activities to do in Stamford, CT. Some of these activities include museums, like the Stamford Museum and Nature Center or the Stamford Historical Society. Many residents like to enjoy a drink at the Lock City Brewing Company or spend a day out at West Beach.
Mill River Park is a great place to enjoy nature, walks, and skating in the colder months, and The Palace Theatre is a fun option for taking in a show. Shoppers will love visiting Stamford Town Center or going antiquing on Canal Street.

Is Stamford, CT safe?
The crime rate of Stamford is lower than the average US city. Residents love how safe they feel and families love living in Stamford knowing how close it is to New York with a friendly community vibe. 
Where is Stamford, CT?
Stamford, CT is about 34 miles outside of Manhattan. It is located in Fairfield County and has access to a lot of great attractions, including beaches.
Is Stamford, CT a good place to live?
We think so. With easy access to local attractions, quality schools, easy access to New York – 33 miles away – and great apartments for rent, utilities included, you really can't go wrong.
What is Stamford, CT known for?
Stamford's slogan is "the city that works", it has a considerable industrial presence, is home to the dry electric shaver industry, and continues to see top companies choose it for their headquarters. Its population continues to rise as it is known to be a safe city to live in, great for students, young families, and those looking to retire.
How far is Stamford, CT from NYC?
NYC is a little over an hour from Stamford, CT. In other terms, it's 40 miles away.
Is Stamford, CT expensive?
Although the cost of living in Stamford is approximately 10% higher than the state average and even more so than the national average, the average income for residents is considerably higher than the national average.
What is in Stamford, CT?
There are a lot of attractions in Stamford, CT, including museums, beaches, boardwalks, a bird habitat on Cove Island Park, markets, and more.
Where to live in Stamford, CT?
Because Stamford has great public transportation, easy access to highways, and lots of paths to walk along, you really can't go wrong with where you choose to live in the city. Living at The Wescott will give you easy access to stores, banks, restaurants, parks, and more.
And considering that The Wescott is an apartment near Stamford Hospital and that Stamford is known for its strong healthcare system and great employment within the healthcare environment, you can't go wrong making The Wescott your number one choice to live in.
What is the closest airport to Stamford, Connecticut?
Canal Street Heliport is the closest, but Westchester County Airport is less than half an hour away.
What is the average rent in Stamford, CT?
On average, you can expect to pay $2,241 for rent. Studio apartments typically go for $1,782 per month while cheap 1-bedroom apartments in Stamford CT will still cost you the average amount for rent as they are quite popular.
If looking for 2- or 3-bedroom apartments for rent in Stamford CT, you can expect to pay on average between $2,700 to $4,300.
What are the top elementary schools in Stamford, Connecticut?
Strawberry Hill is one of the top elementary schools in Stamford and has a teacher-to-student ratio of 1:14. Next is Westover Schools which has a teacher-to-student ratio of 10:1. Lastly is Hart School, which has a teacher-to-student ratio of 12:1.
What are the top high schools in Stamford, Connecticut?
The Academy of Information Technology is one of the top high schools and has a graduation rate of 99%.
Are there any cheap apartments for rent in Stamford, CT?
Yes, at the Wescott, you will find competitive pricing for all of our studio, 1-bedroom, 2-bedroom, and 3-bedroom apartments.
Are there any pet-friendly apartments in Stamford, CT?
Yes. At The Wescott Apartments, we pride ourselves on welcoming your pet(s) as part of our pet community.
Is Stamford, Connecticut a good place to raise a family?
Yes, there are not only a lot of family activities and attractions for families, but public schools in Stamford are considered above average. The Wescott is a great option if looking to raise a family, attend a nearby college, or find great employment; you can't go wrong when looking for affordable apartments in Stamford, Connecticut.